Latest Weather Update Saturday September 23, 2023 4:44am
Tropical Storm Ophelia Weakens But Rain Wind Component Remain
Good afternoon everyone. Tropical Storm Ophelia continues to trek slowly northward up the coast and weaken as it does so. However, the wind & rain component is still there, with many flood watches and warnings still lighting up the advisory screens. Strong winds and raw weather are being felt across the Northeast, and everything is unfolding as expected. 
Ophelia will take its time getting out of here, which means an extended period of on and off rain, especially tomorrow, but also part of Monday with lingering clouds and AM showers. We'll also adjust temps for the week for obvious reasons as low to mid 70's will be very hard to attain behind the back flow of our system. 
SATELLITE

For the remainder of today, look for on and off heavy rain and a few rumbles of thunder. We are stuck in the mid to upper 50's for a very raw day, and it reminds us of how much cool air is available this time of year given the right conditions. Winds also remain on the stiff side, with 20-30mph winds and gusts to near 40, especially at the immediate shore. We will also continue with coastal flooding issues at high tide in flood prone areas. 
On and off rain continues overnight and into tomorrow, with maybe another batch of squally heavy showers and wind as the core remnants of Ophelia drift right by the area. Highs tomorrow 60-65 and breezy. 
WEATHER RADAR

Clouds and showers stick around for Monday morning, then we might see some partial clearing late in the day. Highs in the mid to upper 60's. 
Mid to upper 60's and sunshine will be felt Tuesday through Thursday, then MAYBE Friday we could see a 70 degree hit here or there.  
MANY THANKS TO TROPICAL TIDBITS FOR THE USE OF MAPS
Please consult your local National Weather Service office at weather.gov for the latest information on any tropical or storms or hurricanes that could be a threat to your area. Consult your local government officials regarding action you may need to take to secure life and property
ADDITIONAL WEATHER INFORMATION
RAIN & SNOW FORECAST MAPS
NEW YORK CITY AND VICINITY RAIN FORECAST
New York City, Ne NJ, HV, LI, Coastal Ct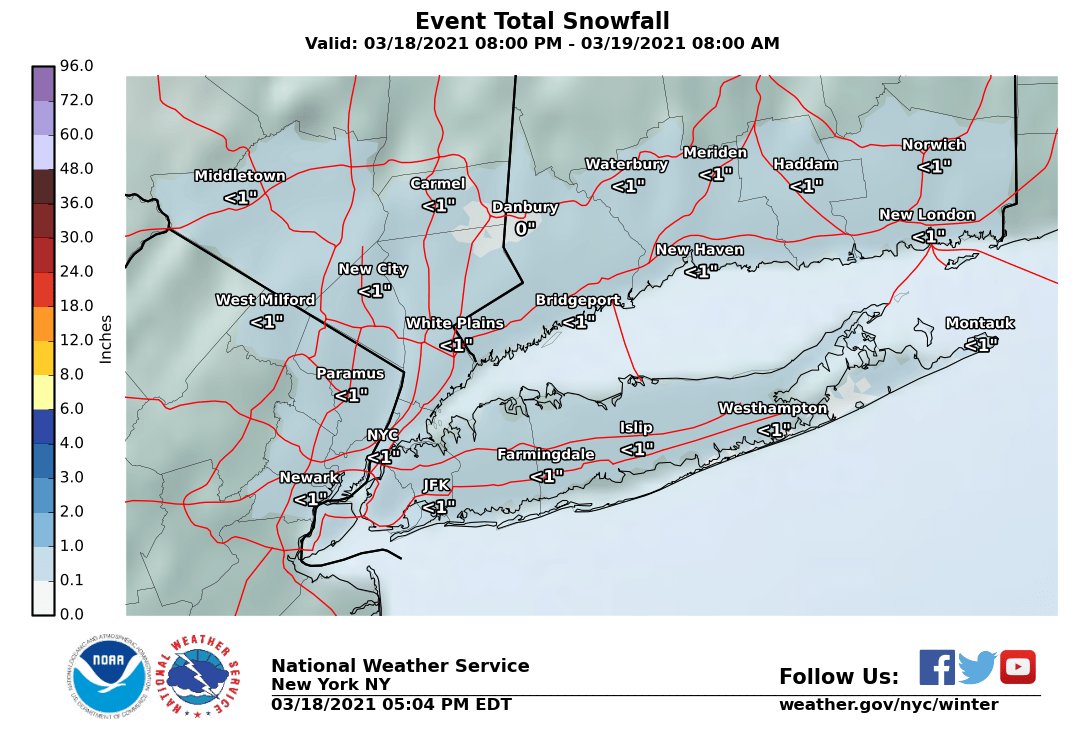 SOUTHEAST NEW ENGLAND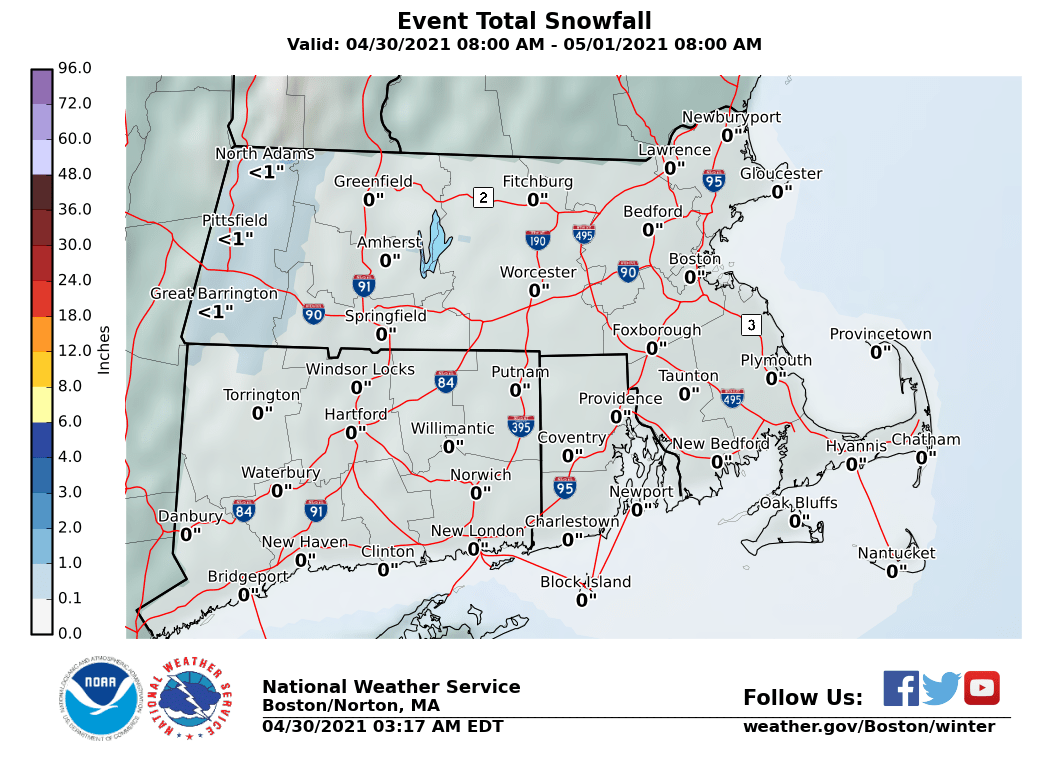 NEW JERSEY & PARTS OF NE PA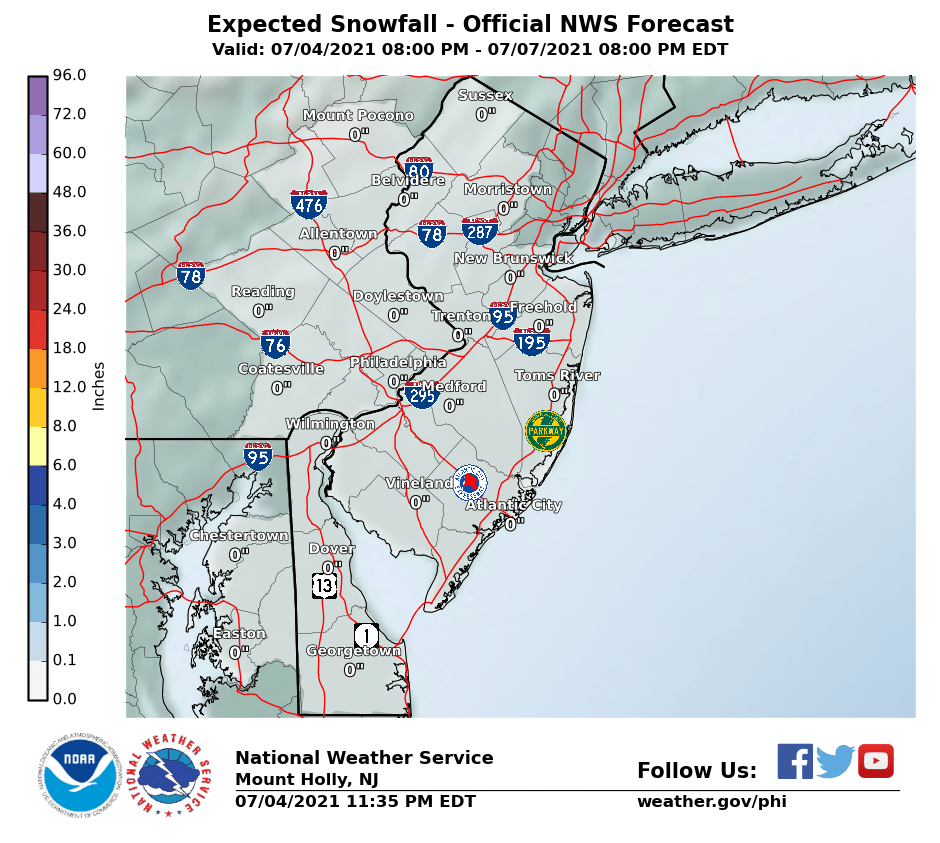 SATELLITE LOOP

LOCAL RADAR NEW YORK CITY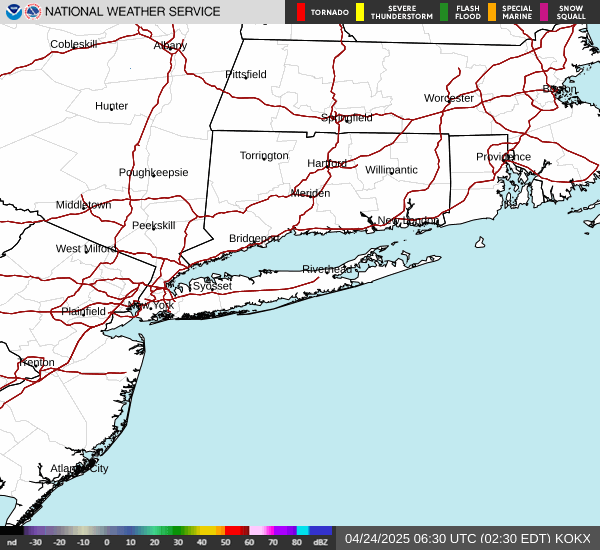 RAINFALL FORECAST
A
MANY THANKS TO TROPICAL TIDBITS FOR THE USE OF MAPS
Please note that with regards to any tropical storms or hurricanes, should a storm be threatening, please consult your local National Weather Service office or your local government officials about what action you should be taking to protect life and property.